A brief interlude, a slight pivot, a little detour to explore how morning pages and artist dates interact with each other to be generative and life-changing. Here's my story of how they worked together to end the insomnia that dominated my January. And how they brought me great sleep in a fun and playful way that I never could have anticipated — a kid's birthday party, for me!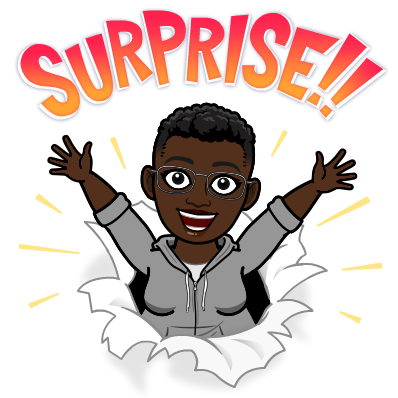 My sleep was really bad last month. I'd either stay up until 3am, or I'd wake up between 2am and 4am and stay up for hours. It was really getting me down. With help, I realised that my parent self was calling the shots in the daytime, driving me from one duty to the next with endless 'shoulds'. As a result, my child self was rebelling at night.
So, I wrote to my child self in my morning pages, and my child self wrote back! We managed that by my asking 'what do you want?' in my pages and then writing with my non-dominant hand in response. I was surprised by how well that worked. And this is what emerged:
I listened to myself and went with it. After all, morning pages told me to have an artist date. I'd never thought about the basic tools collaborating and leading to even more creativity.
So, I started planning a kid's birthday party. For myself.
I began by asking myself what I wanted and writing down everything that came to mind, with no censoring allowed. And then I went through the list highlighting things that sounded both fun and feasible.
Ideate and iterate: Agile practices for party planning
For example, one of the things on my list was bunting, but I didn't want to buy loads of temporary plastic. So, then I thought I would sew my own bunting. Which sounded fun, but also exhausting. And then I thought, wait, I could make paper chains! Much better solution all round.
I almost talked myself out of it. I told myself 'I can't be bothered', but I realised I was worried about making 'bad quality' paper chains. I reminded myself that this wasn't a competition, I wasn't performing for anyone and the whole point was to Have Fun. So I did it. And it was Even More Fun Than I Expected! 🥳🎉
Anyway, I planned all the things and such, and a grand time was had by all. By which I mean, by me. 😆
All of this coincided neatly — synchronicity! — with Julia Cameron's instruction in week 5 to give myself an extended artist's date. Perfect.
Kid's birthday party for one.
Since then, I…
Started a list of artist date ideas for myself
Bought my artist some fun treats, including a beginner's origami kit, a rain stick and a synthesizer
Found lots of cute paper craft ideas, like these flower craft ones; as well as these leaf craft ideas
Yay!
Here are some more artist date ideas for you:
Which ones will you try?
We'll be continuing with secular approaches to artist prayers next week. In the meantime… Join the discussion: 'How can atheists traverse The Artist's Way?' on Tue, 16 Feb at 17:15 GMT online; just request an invite.